Moving Glances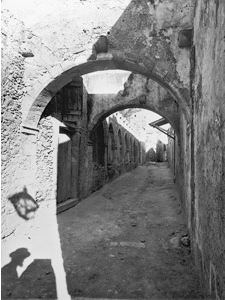 The Vikelas Library has been a major contributor in theart sphere, organizing various exhibitions and events. It hosts an Audiovisual Department , whose main purpose is the collection of visual and acoustic archive material, as well asproviding the library with the electronic - audiovisual support necessary for its events.
The department also accommodates a 'Cinema Club', which was established eight years ago and operates in collaboration with members of the old Cinema Club of Heraklion.
The archive library, particularly, contains rare video documents of historical events, research projects, speeches and lectures.